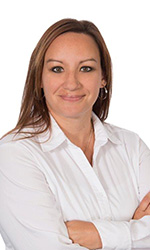 Contact
Cell (952) 239-4434
melissa@dwellrealtypartners.com
Bio
I became a Realtor in 2001 after my husband and I bought our very 1st house in a For Sale By Owner (FSBO) situation. The house ended up having a lot of issues and it set us back quite a bit of money. The whole situation was frustrating to say the least. I decided to turn a bad experience into something good by getting my Realtor license. This way, I could help others avoid what we went through.
Buying a home is one of your biggest investments, so it only make sense to use a professional. I sure wish I would have viewed it that way when we bought our first house! I truly enjoy helping and educating people about the process of buying and/or selling a home as well as building new relationships. Over the years, I have made some great new friends through people who started out as clients. This is one of the reasons Dwell Realty Partners is a good fit for me because they are about the relationships!
When I'm not working…
I enjoy spending time with my husband Mike and our four kids; Skylar, Caitlyn, Aiden, and Caleb. We keep busy with the kids' sports, our ministries, volunteering at our kids' schools and just the day to day life! When we do have some down time, we enjoy watching movies together, taking road trips, and time at my parents' lake house!