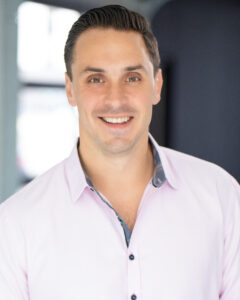 Contact
Cell (952) 451-1859
Bio
A Fresh Perspective…sounds nice, doesn't it? I must say, that concept was one of the main reasons for me joining Dwell Realty Partners in the first place. Now being the Broker/Owner of the company, I am absolutely humbled that I get to truly own that idea.
I received my license back in 2005 and up until March of 2011, all my time was spent working for two of the "Big Boys." Don't get me wrong, learning under that type of tutelage was instrumental and invaluable to becoming successful. However, I felt like their approaches towards real estate and clients in general were becoming a little old fashioned. Our world is both fast-paced and ever changing, which means our tactics as realtors need to be constantly modified in order to keep up. Hence, it is essential to gain…A Fresh Perspective.
My attitude towards clients is rather simple. Whether buying or selling, I will always advise what I truly believe to be the best option. Easy enough, right? On the surface, yes, although my method tends to be a little different when comparing to others. Not only do I take into consideration the present situation, but I also focus on what will be best for you, as a client, in the future. Look, my job isn't just to buy or sell a house for you, but rather make sure you make an educated decision. And I'm not going to lie…I love taking on that responsibility!
The world of real estate can be a wild ride. However, when you have someone taking the pressure off and keeping an eye out for what lies ahead, it sure is enjoyable!
When I'm not working…
As much time as possible is spent with my wife April and our three children Simon, Hazel, and Miles. Living in the Minnetonka area, we love hitting the water and exploring our surroundings. Outside of that, traveling and trying out all types of restaurants are major obsessions of ours. Have a great suggestion? Feel free to send it my way!