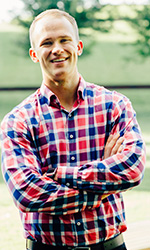 Contact
Cell (952) 220-5018
Bio
Being the son of a real estate investor, I grew up in the real estate trade. From flipping houses, to home maintenance, my experience grew with age. I bring a vast knowledge base and a unique skill set that is a valuable asset to any transaction.
I graduated from North Central University with a degree in Business Administration. After several months sitting at a desk in the corporate world, I decided it was time to do something I was passionate about – helping people. Whether it be guiding a client through the home buying or selling process or being a part of finding their dream home, helping others is a joy that legitimately makes me want to get out of bed every morning.
I spent my first few years in real estate on a real estate team. While those years were transformational and extremely informative, I felt myself becoming more transaction focused and I hated that. I wanted to be able to give my clients the time and effort they deserved and not have to worry about getting more transactions done. Enter Dwell Realty Partners. I feel like Dwell is a great fit for me because we focus on our clients. Not just clients, but our clients best interest.
Whether you are new to the house hunting process or you have done it before, I will do my best for YOU! And we will have a lot of fun along the way. Want proof? Just search #SoldSignSelfies on Instagram or Facebook and see how much fun my clients have!
When I'm not working…
I enjoy being active! I lift weights, play basketball, swim and basically anything that gets me out of my comfort zone. I grew up on a lake, so I love any type of water sports (boating, jet skiing, paddle boarding). The way I truly relax is curling up on a couch and watching Netflix.