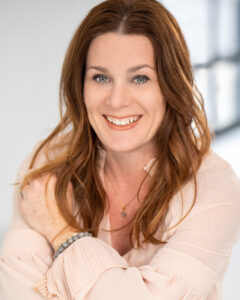 Contact
Cell (612) 968-0564
Bio
My education is in health and wellness. I spent years as an independent personal trainer and working as a wellness coach for a large health care company. My passion for helping others and my entrepreneurial spirit paired with personal connections within real estate, prior loan underwriting experience, and my never-ending hunt for the perfect close in acreage property led me to my career in real estate.
I ended up at Dwell after spending almost three years at a large brokerage. The Dwell "fresh perspective" approach fits perfectly with my philosophy of "teach not sell." I have found my years of helping clients make difficult life changes in regards to their health and wellness carries over perfectly into real estate. I am able to educate and guide my clients as they deal with the stress, excitement, and often challenging process of buying and selling a home.
Home buying and selling is an emotional process and you need someone walking alongside you that is knowledgeable and grounded in helping you make wise choices for yourself and your family now and into the future.
When I'm not working…
I enjoy spending time with my husband, three daughters, and two large dogs. We spend a lot of time outside (remember acreage), doing home renovation projects, running, and working out in my awesome garage gym!!