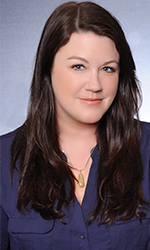 Contact
Cell (612) 412-0712
Bio
After traveling the world in college, I landed in Southeast Alaska after receiving a one-way plane ticket for a graduation present. Many years later, I moved to Minneapolis to be closer to my family (born and raised MN). During my time in Alaska, I focused all of my energy on developing a wide range of skills. In between being a wilderness guide and fire/search and rescue volunteer, I spent years managing a non-profit dedicated to salmon habitat restoration and grant writing with education and wildlife conservation funds and local partners like the National Park Service, whom I would later work for as an Interpretive Park Ranger. Environmental education and wildlife conservation became two passions of mine and I co-authored land management plans and new laws with the local municipality and native tribe to help preserve and protect the gorgeous glacial valleys known as Skagway and Dyea.
After moving to Minneapolis and continuing to work and volunteer with non-profits and outdoor enthusiasts, I landed on real estate as a way to help people and get insider access to the gorgeous houses of Minneapolis and St. Paul (certified old house nerd here). The only thing I love more than houses is people. Spent my first year in real estate boot camp as an admin for a high producing new construction agent and builder. After launching out on my own, my focus became helping first time homebuyers and urban sellers. My passion for education was re-ignited as I led weekly accountability groups and became a certified CE instructor teaching real estate courses. I enjoy mentoring and coaching new agents and helping buyers and sellers of all experience levels. I love marketing, graphic design, social media branding, photography, house renovation, and all things creative. I was drawn to Dwell Realty Partners for their focus on being in the relationship business, the authenticity of their desire to help people, and am also enjoying serving as their Director of Marketing and Social Media. It's a perfect fit.
When I'm not working…
You'll find me hiking with my 12 year old husky Luna, kayaking Cedar Lake, biking the Mississippi Trails, playing tennis, billiards, cribbage, ping pong, foosball, board games, and anything remotely competitive. Long-term goals include real estate investing, tiny house design, campervan living, and being outside in the sunshine as much as possible. Travel and the freedom to chase the sun is what drives my career forward, but the rewarding outcome of guiding someone through a big decision with thoughtful care and unshakable ethics is what keeps me in business thanks to the referrals from family and friends. The one with the most passion wins.