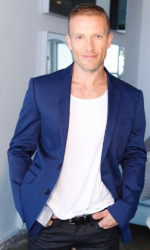 Contact
Cell (310) 663-3704
Bio
Lyle grew up on the north shore of Lake Superior in Two Harbors, MN where he spent most of his time playing hockey. However, with a love for the city, music and fitness, he made his way to Minneapolis with an intermittent stop in Los Angeles, CA.
Most of the last decade was centered on buying investment properties to rehabilitate and sell with a primary focus in St. Louis Park and Edina. Having a love and eye for design, his goal has been to transform and update tired houses to turnkey, custom quality homes. In addition to home rehabilitation, Lyle has managed and consulted on large scale renovations of mass multi-unit apartment buildings as well as franchise hotels in both southern California and here in Minnesota. His commitment to maximizing on investments through quality results, attention to detail, flawless timelines and budget management have made him a sought after resource.
Lyle believes in leveraging technology and social media in all ways possible to maximize your reach in both home buying and marketing to sell your home. He will ensure all of the advantages of today's technology are utilized to increase efficiencies in communication, time, and decision making when it comes to both buying and selling.
Whether your looking to grow your portfolio, buy your first home or find your forever home, Lyle can help you make all the right home buying decisions for you, your family, and your investments.
When I'm not working…
I spend the majority of my time with my family and traveling to new, exciting places! Be sure to tell me about your favorite destination.